Thank you to everyone who has voiced your opinion to me on the matter of Bamathis. We did not want to rush to a decision and have discussed the matter a great deal in the Pools, including opinions on both sides of the argument.
To those who are unaware of the situation, it has been recently brought to our attention that some aspects of Bamathis have made players uncomfortable due to fascist imagery and themes. First off, most importantly, please rest assured that nobody in the Pools, past or present, condones or supports these themes. No one involved in creating, writing, or playing of Bamathis has had any intention of making any connection like this.
The armbands of the Order were designed to be worn around the wrist, with no intended connotations or reference to Nazi armbands. We do realize that the naming convention can evoke such imagery, however, and have consequently changed the name of the item to be more clear and remove the ambiguity.
The Legionnaire's Salute has been noted as a concern. To clarify, the motion of the salute does not in any way take inspiration from or resemble the Nazi salute. The salute starts with a straight arm at the side of the body and brings the fingers to hit the opposite shoulder. It's fairly similar to other salutes found in the game, such as the Sentinels' heartbeat taps or Iosyne's salute. If the salute is unclear in its intent or imagery, please let us know what parts are causing confusion. For illustration's sake, it's fairly similar to the salute found in a popular anime: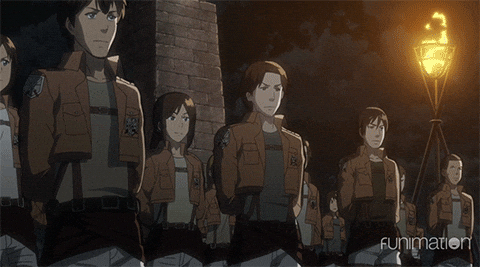 For concerns about the story position that Bamathis occupies, we do welcome (and encourage!) dissension and narrative beats off the established track. However, please be aware that there is also an overarching narrative and progression for Aetolia that have been established through years of storyboarding and development, much of which is not yet visible to players. While we will do our best to accommodate different approaches/reactions to the story, there is also a path and end game that are established. That said, we will make it explicitly clear if there are wide-ranging repercussions to IC decisions.
The largest point of contention and discussion revolves around the name of Bamathis' Order, the Argent Legion. It has been brought up that this draws some parallels to a defunct fascist group in America's history, the Silver Legion. For context, Bamathis' Order name is based upon Aetolian lore, where silver is Varian's colour and the Argent Legion essentially serves as Varian's army. The naming convention also plays upon fantasy military tropes.
We discussed this at length, including considering your input throughout your emails and other media, and heard a lot of great points and arguments on both sides from players and Pools alike. We acknowledge and understand that the name is a source of discomfort and that it would be a relatively simple fix to modify the name. On the other hand, the name is rooted in Aetolian lore (wholly unrelated to fascism), has been firmly established within Aetolia, and holds no direct connection to the fascist group in question. As such, we are keeping the name as-is in homage to Aetolia's established lore and history. Again, let me stress that this is by no means condoning any fascist themes and any attempts to use this, or any other aspect of the game, as a springboard for pushing those themes and/or bullying will be harshly punished.
Going forward, we will be sure to closely monitor for unintended connections and parallels to real life organizations and themes. Thank you for all your input and discussion around this topic.